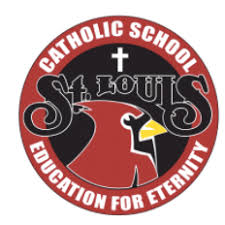 The 7th Grade St. Louis Cardinals traveled to Sunman-Dearborn Middle School for our second game of the season. We played a great game overall. We struggled for just a bit with their center but then started to figure out ways to shut him down. We ended this game with a victory and a final score of 27-19.
This game was very rough but the boys hung in there and kept fighting to make the plays. We had many scoring but with not an exact count on who scored what we will just leave it to many scoring points.
Jaiden Kuria had a great game under our basket with 8 blocks 5 of which were swats that made the stands gasp. Nice job gentlemen!
Courtesy of Cardinals Coach Erin Trenkamp.
The 8th Grade St. Louis Cardinals traveled to Sunman-Dearborn to take on the Trojans. Despite scoring 16 points in the 4th quarter during their attempt to come back the Cardinals feel short losing by a score of 28-36.
St. Louis was led in scoring by Henry Wanstrath with a career-high 14 points, while Adam Meer chipped in 6 points, Max Amberger with 4 points, and Sully Hill and Sam Laloge with 2 points each. Laloge led the team in rebounds with 8, while Meer and Mark Meneses led the team in steals with 3 each. Wanstrath also led the team in assists with 2.
The Cardinals are back in action on Monday, November 23rd when they will be on the road to face Benjamin Rush.
Courtesy of Cardinals Coach Tekulve.