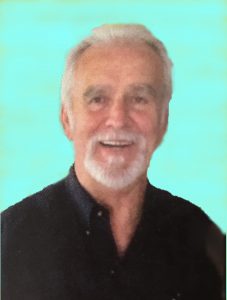 Steven Faulkner Callis, 78, of Aurora, IN, passed away at home on Friday October 30, 2020.
He was born December 5, 1941 in Bedford, KY, son of the late George Callis and Virginia (Carter) Callis.
Steve worked as a Machinist for Seagrams Distillery, retiring after over 35 years of service.
Steve loved Street Rods. His favorite cars were a 3 window '32 Ford Coupe, a '53 Ford F-100 pick up and a '40 Ford Coupe. After his retirement he took on his dream job, a technician for a street rod company, Lokar located in Knoxville, TN. He was a Chevy man, and probably owned every Chevrolet ever made. Steve loved animals, and recently lost his beloved dog Mattie. He had the "gift of gab"; he loved to talk and he loved people – Steve never knew a stranger.
Steve is survived by his loving spouse of 40 years, Retta (Thayer) Callis; children, Michelle (Dave) Fluegeman of Cincinnati, OH, Steven A (Janice) Callis of Rockmart, GA, Cynthia Callis of Lexington, KY; stepson, Brett (Kim) Holtegel of Lexington, KY; sister, Lyndall Stalford of Aurora, IN; grandchildren, Tara, Lydia and Greta Fluegeman, Ryan Brock, Steven Callis III, Victoria Callis, Callie (Dominic) Donovan, and Ellen (Kyle) Henry; great-grandchildren, Jenna Fluegeman, Violet and Lyla Henry, Levi and Ezra Donovan.
He was preceded in death by his parents, an infant brother, sister Cheryl Callis and step daughter, Jana Holtegel.
A memorial gathering entitled, The Steve Callis Street Rod Run will take place in the Spring of 2021. The event will benefit children and families in need, of which Steve cared for deeply. Donations may be made payable to Retta Callis . If unable to attend the benefit in Spring 2021, please call the funeral home office at (812) 926-1450 and the family will be notified of your donation.
Visit: www.rullmans.com