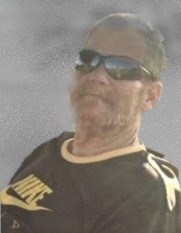 Larry Wayne "Red" Peelman, 64, of Moores Hill, Indiana, passed away Monday November 2, 2020 in Cincinnati, Ohio.
He was born December 2, 1955 in Hamilton County, Ohio, son of Gordon Peelman and the lateWanda (Cummins) Peelman.
He worked as a Tree Trimmer for Asplundh Tree Service, with over 16 years of service.
Red enjoyed fishing, and rabbit hunting, as well as hunting for mushrooms and ginseng. He loved the outdoors. Red enjoyed time with his grandkids and he will be greatly missed by them all.
Larry is survived by his son, Joshua (Ashley) Peelman of Moores Hill, IN; daughter, Leonia Ehlman of Latonia, KY; step children, Allan (Apriel), Jessica, and Erica Nobbe; siblings, Sally Stewart, Donna Janson, Melody Mason, Michael Peelman, and Pam Earls; grandchildren, Alyssa, Joshua and Briella Peelman, Allison Dawn Nobbe, Isaiah & Katelyn Earles, Landon & Carson Harris, Mariama, Hakeem, Noreyni & Noah Nobbe.
He was preceded in death by mother, Wanda J. Peelman, and sister, Brenda Peelman.
Friends will be received Friday, November 6, 2020, 6:00 pm – 8:00 pm at the Rullman Hunger Funeral Home, 219 Mechanic Street, Aurora, Indiana.
A Private Services will be held with Pastor Pete Bryk officiating.
Contributions may be made to defray expenses. If unable to attend services, please call the funeral home office at (812) 926-1450 and we will notify the family of your donation with a card.
Due to the current situation dealing with COVID-19, we are following the directives from Governor Holcomb and the Centers for Disease Control and Prevention concerning large events and mass gatherings. The family deeply appreciates the support and love shown from friends, but the health and well being of everyone in our community is of top priority. We are asking everyone who will be in attendance to please remember the social distancing guidelines at all times, and the wearing of masks is highly recommended.
Alternative ways to express your condolences can be done by going online at our website and leaving the family a message, sending a card, flowers, or making a donation in memory of their loved one.
Visit: www.rullmans.com