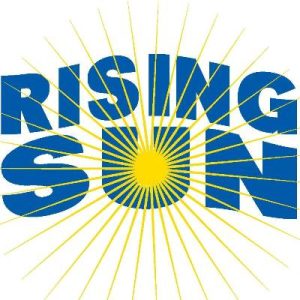 Rising Sun, IN — Rising Sun Schools began virtual learning today and continue until November 9. A staff member in a unique position with exposure to a large number of students has tested positive for COVID-19. All close contacts will be contacted by today according to the school. If you do not receive a phone call from one of the nurses, your child is not mandated to quarantine. Students will return to school on Monday, November 9.
Regarding device pick up, parents of students at Ohio County Elementary School (OCEMS) can pick up their child's device today from 12-4 and tomorrow from 8-11. K-5 students will be contacted today by their teacher via phone, email, Microsoft Teams, or ClassDojo to explain lesson plans. Students in 6th-8th grade classes will be contacted by their teachers via student email or Microsoft Teams. PreK-8th grade students will not need their books for the assignments.
Students at Rising Sun High School (RSHS) can stop by the school to get their materials/device out of their lockers. Please come to the front door entrance and buzz into the office. RSHS teachers will contact students today via student email or Microsoft Teams.
If guardians or students have any questions, they can email their teachers or call the office of the building that the student attends. Staff emails can be found on our website under the Contact tab.
OCEMS 812-438-2626
RSHS 812-438-2652