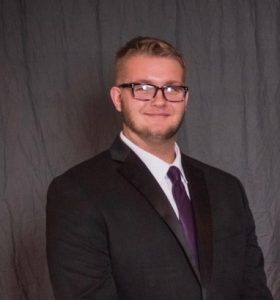 Alex Nathaniel Cunningham, 20, of Glasgow, Kentucky, passed away Saturday October 24, 2020 in Glasgow, Kentucky.
He was born September 15, 2000 in Lawrenceburg, IN, son of Estol Cunningham and Angel Ballard.
He was a member of Junior ROTC in High School and he enjoyed Anime gaming.
Alex is survived by his parents;Estol Cunningham of Detroit, MI. and Angel Ballard of Glasgow, KY; maternal grandfather, Larry Ballard (Linda Pitman) of Glasgow, KY; paternal grandfather, Estol (Gail) Cunningham of OK; paternal grandmother, Patsy Cunningham; siblings, Zachariah, Tyler, Dylan, Bradley and Chloe Cunningham; uncles, Josh (Heidi) Harrell, Devon (Adrienna) Ballard; aunts, Skylar (Terry) Phelps, Jayme (Matthew) Johnston of Florence, IN; lots of cousins; and Darrell & Shelia Brookins & family.
He was preceded in death by maternal grandmother, Candace Ballard, aunt, Rebecca Cunningham, cousins, Jessie, Kaitlyn and Kaden.
Friends will be received at the Rullman Hunger Funeral Home,from 5:00- 7:00 Wednesday, Nov. 4, 2020.
Services will be held at 7:00 pm following visitation with Elder Darrell Brookins officiating.
Contributions may be made to the funeral home to defray funeral expenses. If unable to attend services, please call the funeral home office at (812) 926-1450 and we will notify the family of your donation with a card.
Due to the current situation dealing with COVID-19, we are following the directives from Governor Holcomb and the Centers for Disease Control and Prevention concerning large events and mass gatherings. The family deeply appreciates the support and love shown from friends, but the health and well being of everyone in our community is of top priority. We are asking everyone who will be in attendance to please remember the social distancing guidelines at all times, and the wearing of masks is highly recommended.
Alternative ways to express your condolences can be done by going online at our website and leaving the family a message, sending a card, flowers, or making a donation in memory of their loved one.
Visit: www.rullmans.com