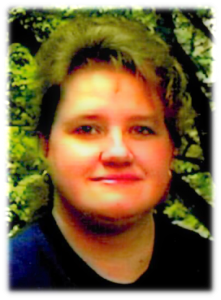 Barbara Jean Honeycutt, 60, of Batesville passed away Thursday, October 22, 2020 at Mercy West Hospital in Cincinnati. She was born Tuesday, September 29, 1960 to Baxter Honeycutt and Mary (Elam) Honeycutt. Barbara was employed at New Horizions and enjoyed traveling and cooking.
Barbara is survived by her brother Kennie (Joy) Honeycutt of Aurora; sisters Cheryl (Dean) Kilburn of Dillsboro and Ginger Johnson (Bill Wallace) of Tennessee. She was preceded in death by her parents and daughter Shawnte Honeycutt.
A celebration of life will be held on Wednesday, October 28, 2020 from 5 to 6 PM at Laws-Carr-Moore Funeral Home. A service will follow with pastor Tom Holt officiating. Memorials may be given in honor of Barbara to the Honeycutt family. Laws-Carr-Moore Funeral Home has been entrusted with arrangements, 707 S. Main Street, Box 243, Milan, IN 47031, (812) 654-2141. Go to www.lawscarrmoore.com to leave an online condolence message for the family.
Due to the Governor's mandate, social distancing should be observed, and masks must be worn inside of the funeral home.