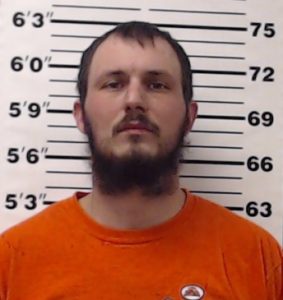 Madison, Indiana — A Madison man, James Eric Walters, 28, was sentenced to the Indiana Department of Correction to the maximum term of sixteen years following a conviction for Child Molesting, a level 3 felony, in the Jefferson Circuit Court.
The investigation by the Indiana State Police into the allegations against Walters began on February 17, 2020. On that date, the child victim, 13, disclosed that Walters had molested her. The victim described the molestation as including fondling, sexual intercourse, and other sexual conduct. The victim was interviewed by forensic interviewers at the Child Advocacy Center in Madison.
Based upon this information, Indiana State Police Detective, Ronald G. Martin, interviewed Walters. During the interview, Walters began to cry and admitted to the conduct described by the victim. He was then arrested and charged with Child Molesting.
Walters's entered a guilty plea to Child Molesting as a level 3 felony and Friday, October 9, and was given a sixteen-year sentence in the Jefferson Circuit Court by Judge DJ Mote. The sixteen-year sentence is the maximum penalty for a level 3 felony.