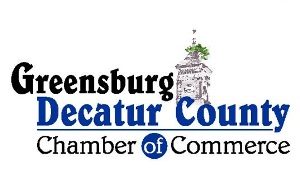 Greensburg, IN — Nominations for three awards from the Greensburg/Decatur County Chamber of Commerce are currently being accepted until October 15th. Those awards include the Entrepreneur of the Year, the Chamber's Small Business Grant, and the prestigious Don Horan Community Service Leader of the Year Award.
Established fulltime in 1975, the Chamber's Community Service Leader of the Year Award is considered the top award in the community. The award recognizes citizens who have participated actively and continuously in community service efforts in Greensburg and Decatur County, making a difference for the community and county. In 2013, to commemorate the contributions business leader and philanthropist Don Horan left behind following his death, the Community Service Award was renamed "The Don Horan Community Service Leader of the Year Award". It is intended that the winner has a diverse group of organizations they serve and that the recipients be selected without regard to age, gender, occupation, political, or religious affiliation.
The annual Small Business Grant of $1,000 is awarded to a Chamber member business in good standing as selected by an application review committee.
Applications for all three awards are available on the Chamber website. They are also available at the Chamber office or at the front desk of Greensburg City Hall both located at 314 W. Washington Street. The deadline to submit applications and nominations is 4 pm on Thursday, October 15th.
Winners will be recognized at the Chamber's annual banquet.