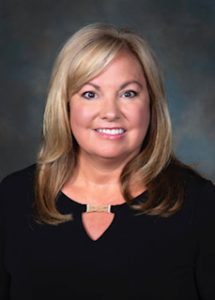 Batesville, IN — Ivy Tech Community College Lawrenceburg/Batesville students can now participate in the College's newly launched program, Career Coaching and Employer Connections (CCEC), which brings together career development and employer outreach to meet the needs of the workforce. This strategic approach will emphasize comprehensive career readiness practices alongside academic preparation throughout a student's college experience. CCEC also benefits employers by helping them find top talent for their workforce needs and/or skill-up current employees with custom training.
Ivy Tech Community College of Lawrenceburg and Batesville is pleased to announce that Lisa Moorhead has been hired as the Employer Consultant with the CCEC program. Moorhead joined Ivy Tech on September 14th after a 31-year career at South Dearborn High School.
The CCEC team will be working as a cross-functional team to help students put together their Career Development Portfolio and prepare them for their job search. This new team will work collaboratively with businesses to help coordinate internships, externships, and work and learn opportunities in the Lawrenceburg and Batesville Service Area serving the counties of Dearborn, Franklin, Ohio, and Ripley.