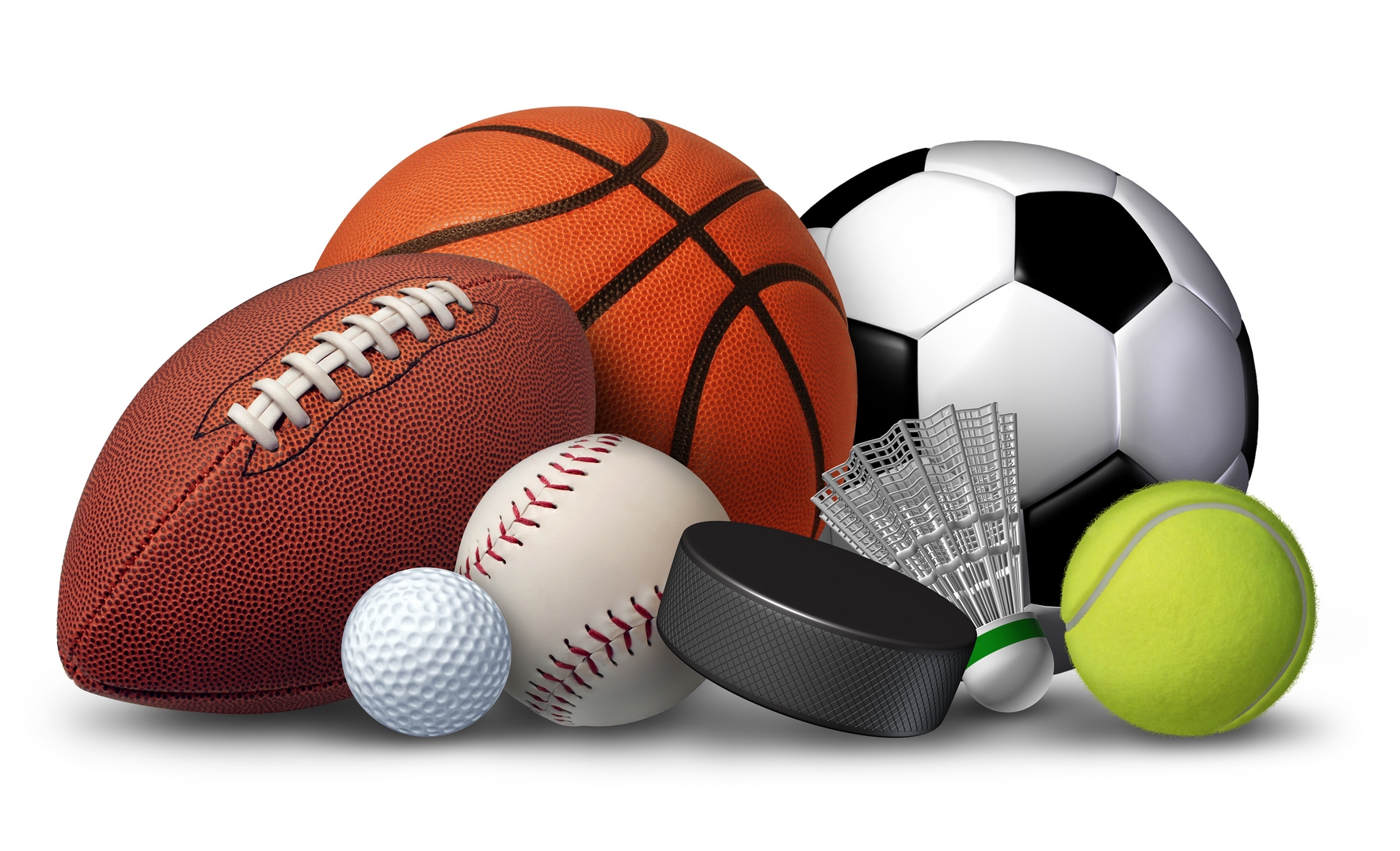 Bulldogs Victorious Over Trojans
The Batesville Bulldogs hosted the East Central Trojans for our final home game of the season wining 2-1.
During the first half, the intensity built as both teams threatened the goal and battled for possession. The first half remained 0-0 and it wasn't until the second half that the tie was finally broken. Freshman Sebbie Trainor passed a through ball to JJ Kuisel who sprinted in with a defender at his back and shot around the keeper into the net. The next goal by the Bulldogs happened when freshman Ian Carpenter found JJ Kuisel again on a diagonal ball where JJ took the breakaway again besting the keeper.
The Bulldogs had some momentum but also a huge amount of pressure to defend the win. In the final 10 minutes, EC cut across the midfield and found a 1v1 shot on the keeper. Batesville's defense held out until the clock ran down giving Batesville the win. Ethan Brewer played one of his best matches making some impressive stops and keeper saves to ensure our victory.
Courtesy of Bulldogs Coach Kyle Hunteman.
EIAC Middle School Cross Country Results
The Batesville Middle School boys won the EIAC meet on Monday. Jake Chapman finished 1st as the EIAC champion, followed by Cannon Clark, 2nd, Isaac Trossman, 6th, Griffin Koester, 7th, Ethan Lacey, 8th, Landon Raver, 16th, and Talan Rowlett, 17th.
Hudson Kohlman won the boy's reserve race, followed by Lincoln Garrett, 2nd, Cash Meyers, 3rd, Santiago Schutte, 4th, Brody Gibson, 9th, Evan Yeager, 14th, and Henry Garrett, 15th.
The Batesville Middle School girls finished 3rd at the EIAC meet. Kaylynn Bedel finished 1st as the EIAC champion, followed by Paige Allgeier, 12th, Caitlyn Fox, 13th, Charlotte Trossman, 17th, Leigh Hertel, 21st, Mackenzie Bedel, 22nd, and Lydia Huffmeyer, 23rd.
Belle Young finished 3rd in the girl's reserve race, followed by Candace Shane, 4th, Hailey Pierson, 5th, Katelynn Fullenkamp, 8th, Grace Coffey, 11th, Corrine Volk, 12th, and Louise Hund, 15th.
Boys–Batesville 24, Benjamin Rush 64, Greensburg 68, Sunman Dearborn 72, Connersville 153, Greendale 175, South Dearborn 183.
Girls–Sunman Dearborn 33, Greensburg 44, Batesville 63, Connersville 125, Greendale 130, Benjamin Rush 144.
Courtesy of Bulldogs Coach Derek Suits.
SEI Middle School Volleyball Results
The BMS 7th Grade Volleyball Team earned an exciting win over South Ripley in the first round of the SEI Volleyball Tournament. The Lady Bulldogs outscored the Lady Raiders 25-15, 25-20.
This match featured many bumps, set, attacks, and hustle plays to excite the home crowd. After a slow start and a 5-0 deficit, the team rallied to score 16 consecutive points behind the awesome serves of Ava Walsman. In the first set, the team was perfect from the service line, the first time they accomplished this all season. Grace Walter dominated with 7 kills while connecting on 20 of 23 spiking attempts. Reesa Zimmerman played with more finesse in the front line picking up 4 kills in 9 attempts including some well-placed dinks. Addison Luers and Jade Martin had 3 and 2 kills respectively. Walsman earned 20 service points overall including 6 aces. Addilyn Froehling had 2 exciting aces in the second set to help the team. Luers was outstanding in her role as setter distributing the ball well with 10 assists overall. Anya Richey was in great position defensively making several key digs and passes to initiate the offense.
The team's record improves to 10-3 as they advance to the second round of the tourney. The Lady Dogs will play Milan at South Ripley High School's main gym at 5:30 p.m. Way to go, ladies! We are proud of you!
Courtesy of Bulldogs Coach Shelly Prickel.
The BMS 8th grade volleyball team won the first round of the SEI tournament by defeating South Ripley; 25-19, 25-16.
The team was aggressive at the line to disrupt the Raider's defense. Aly Peters led with 6 kills. Annie Negovetich added 5 kills. Sophie Gesell earned 3 kills. Molly Meer & Eva Struewing each had 2 kills. While Ava Powner and Lydia Haskamp each chipped in one kill each. The back row players of Annie Negovetich, Molly Meer, Addison Westrick, and Sarah Bedel did a great job digging South Ripley's attacks. From the service line Molly Meer led the team with 9 service points. Ava Powner had 8 points and Annie Negovetich had 5 points.
The team plays Milan tonight.
Courtesy of Bulldogs Coach Angie Ehrman.
The St. Louis Lady Cardinals traveled to South Dearborn for round 1 of the tournament. While we didn't advance we had two great match-ups to end our season.
The 7th-grade game was played by Felicity Brelage, Bridget Lohmueller, Mimi Smith, Ella King, Riley Siegel, Gina Grote, Campbell Miles, and Ava Hollins. Coming out with final scores of 25-21 and 25-15. Serving for SLS were Mimi Smith with 5pts, Ava Hollins, and Ella King both with 4pts each, Campbell Miles with 2pts, and Gina Grote with 1pt. These ladies played with heart and gave a great fight to both games. They were complimented on how good they were for being a mix of 6/7 graders! Nice job ladies and be proud!
The 8th-grade game was played by Lucy Abplanalp, Rachel Suttmann, Isabel Imel, Ashley Hunter, Cora Roth, Meg Ritter, Bridget Lohmueller, Katelyn Rahe, Paige Watters, Felicity Brelage, and Sophia Hohenstein. These ladies gave a good fight with final scores of 25-15 and 25-18. Serving for SLS were Rachel Suttmann with 5pts, Lucy Abplanalp with 3pts, Cora Roth with 2pts 2 aces, Ashley Hunter with 2pts 1 ace, and Bridget Lohmueller with 1pt 1 ace. We found ourselves making some really great plays but unable to hold onto the serve for a long period. These ladies did an amazing job also playing a grade up and helping our lone 8th grader out. Nice job ladies!
Shout out to our 8th grader Lucy Abplanalp on finishing her SLS volleyball career last night. She is such a great spirit to have on a team. Always finds the good in things and is a real leader on the court. I know she was super thankful for all the 7th-grade teammates, as was I Coach Erin Trenkamp. Best of luck Lucy in high school can't wait to see you play there.
Lady Chargers Volleyball Teams Win Against Lady Twisters
North Decatur JV and Varsity closed out Oldenburg Academy 2-0 and 3-0 for the night. Varsity Scores: 25-13, 25-19, 25-18. JV Scores: 25-22, 25-17.
VARSITY STATS: So. Caroline Stapp led the team in attacks with 15 kills followed by Sr. Jenna Geis with 10 kills, So. Madelyn Bohman with 7 kills. Bohman led the team in defense with 14 digs, followed by Stapp with 12 digs, So. Sami Luttel with 9 digs. Bohman had 4 solos blocks and 1 block assist. Stapp led the team in serving with 4 aces out of 16 attempts, 0 errors; Sr. Haley Gorrell had 1 ace for 18 attempts, 0 errors. Luttel led setting with 32 assists. Bohman led serve receive with 14 passes, followed by Sr. Brittany Krieger with 8 passes.
JV STATS: So. Skyla Wade led the defense with 9 digs, followed by Fr. Alana Osborn with 8 digs. Fr. Madison Motts led serve receive with 13 passes and had 5 aces out of 13 serve attempts, 0 errors. Fr. Ella Kuntz led with 3 kills. Wade led the team in blocks with 2 solo blocks.
The Chargers next home game is Tuesday, Oct 1 at 5:30 p.m. against Waldron.
Courtesy of Chargers Coach Ashley Gauck.