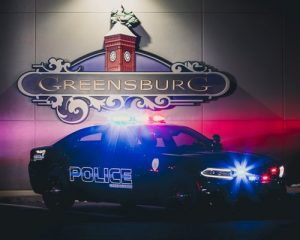 Greensburg, IN — On Monday morning around 9 am, Greensburg Police Officers were dispatched to German American Bank on 10th Street in reference to a robbery that had occurred. The officers were advised by dispatch that the individual that committed the robbery was a white male, approximately 5'10", and of stocky build. The male was described as wearing a green flannel shirt and black face mask with a black ball cap.
Officers were advised, when on the scene, that a weapon was not displayed. The male left the bank on foot and at this time it is not known if a vehicle was used.
The Greensburg Police Department is asking anyone in the area with video footage or any information to contact them 812-663-3131 and speak with detectives.