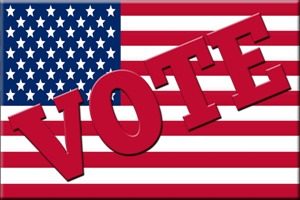 Brookville, IN — Franklin County Clerk Neysa Raible would like to inform the voters in Franklin County that in-person absentee (or early) voting will be held starting Tuesday, October 6th through Friday, October 30th at the Franklin County Courthouse. Voting will take place on the first floor in the Clerk's Conference Room.
Hours for early voting will be 8:30 am to 4 pm. Early voting will also be available on two Saturdays in October; October 24th and October 31st from 8 am until 3 pm, as well as Monday, November 2 from 8:30 am until noon.
The Franklin County Clerk's Office is currently accepting absentee applications to vote by Travel Board. This method is for a confined voter, a voter caring for a confined person, or for a voter with disabilities to vote with an absentee ballot before an absentee voter board at a voter's place of confinement within Franklin County.
The first day of Travel Board voting will begin on October 15th and will continue until the deadline date of November 2nd. You may obtain the Vote by Travel Board absentee application by contacting the Clerk's Office at 765-647-5111 ext. 3 or by logging onto the State of Indiana's Website (click here) and accessing your voter portal. The last day to submit an absentee application to Vote by Travel Board is October 22nd at noon. For more information, you can contact the Franklin County Clerk's Office at 765-647-5111.