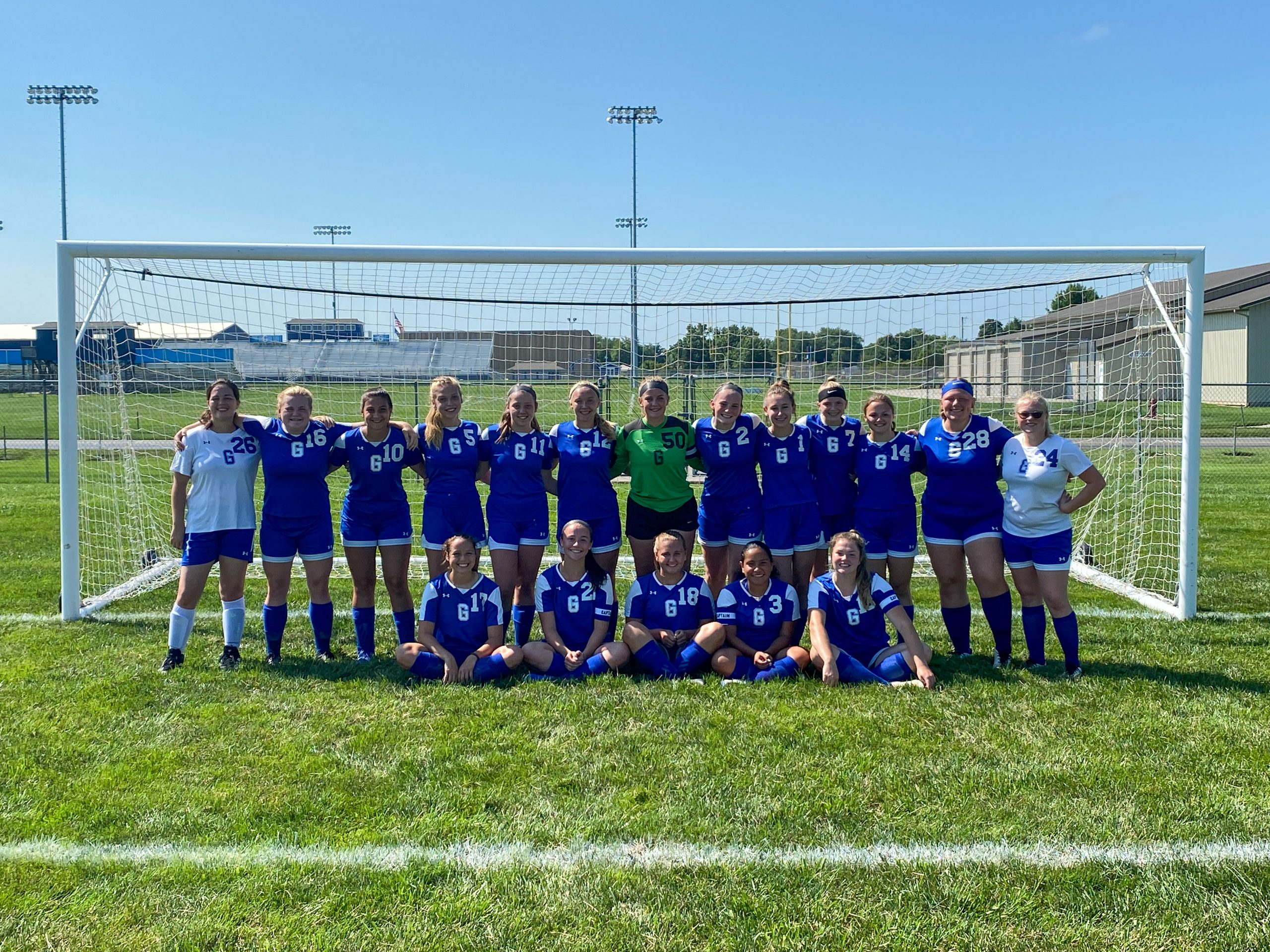 Lady Trojans Sweep Lay Spartans In Volleyball
ECVB hosted Connersville in an EIAC match last night and swept the Spartans at both the JV and Varsity levels. Varsity won with the scores of 25-9, 25-20, 25-14.
Trojans Coach Cassie Laker's Comments.
'We started off how we ended Tuesday against Lawrenceburg. Then we had our notorious "set 2 nap" where we went through the motions and didn't play at our level. They flipped the switch back on in set 3 to come out on top. '
Varsity is now 11-6 on the season and 5-0 in the EIAC. Next: Muncie Central Invite tomorrow.
Charger Harriers Results From Great Pumpkin Invitational
The North Decatur Chargers competed in the Great Pumpkin Invitational on Thursday at South Ripley High School placing 6th.
Chargers Results. Jenna Walton 8th 22:45; Addie Gauck 27th 25:24; Lauren Holloway 45 28:21; Paige Wesseler 48 29:50; Hannah Allen 50 31:19; Philomenia Niese 53 35:55.
Team Scores-Madison 38, South Ripley 50, Jac-Cen-Del 77, Southwestern 97, South Decatur 98, North Decatur 118, Austin, Lawrenceburg, Shawe Memorial, Switzerland County, and Milan Inc.
The North Decatur Chargers competed in the Great Pumpkin Invitational on Thursday at South Ripley High School placing 9th.
Chargers Results-Lance Nobbe 45 20:44; Brandan Gearhart 46 21:01; Caleb Bowles 52 21:12; Owen Geis 56 21:48; Adam Mack 57 21:50; Jack Cathey 61 22:26; Ryan Hancock 63 22:34; Chris Gauck 23:51
Cameron Medsker 24:00; Charlie Kramer 24:18; Ethan Neimeyer 26:06; Collin Bryant 26:39.
Team Results-Austin 40, Southwestern 68, Rising Sun 80, Jac-Cen-Del 112, Lawrenceburg 137, South Ripley 138, South Decatur 150, North Decatur 223, Switzerland County and Milan Inc.
Courtesy of Chargers Coach Kyle Nobbe.
Bulldogs Middle School Cross Country Teams Win Quad Meet
The Batesville Middle School Boys won their cross country meet against Indian Creek, Shelbyville, and St. Mary's on Thursday. Jake Chapman won the boys race followed by Ethan Lacey, 2nd, Cannon Clark, 3rd, Isaac Trossman, 4th, Griffin Koester, 5th, Landon Raver, 10th, Talan Rowlett, 12th, Lincoln Garrett, 13th, Hudson Kohlman, 14th, and Cash Meyers, 16th.
The Batesville Middle School Girls won their meet against Indian Creek and St Mary's. Kaylynn Bedel finished 2nd in the girl's race, followed by Paige Allgeier, 5th, Leigh Hertel, 6th, Hailey Pierson, 7th, Caitlyn Fox, 8th, Candace Shane, 9th, Lydia Huffmeyer, 10th, Charlotte Trossman, 11th, Mackenzie Bedel, 14th, and Belle Young, 15th.
Boys–Batesville 15, Indian Creek 68, Shelbyville 75, St. Mary's 101.
Girls–Batesville 28, Indian Creek 53, St. Mary's 65, Shelbyville Inc.
Courtesy of Bulldogs Coach Derek Suits.
Lady Bulldogs Middle School Teams Sweep Lady Spartans
The 7th Grade BMS volleyball team extended their win streak to 8 in a row with a 2 set victory over Connersville in the final regular season match. Scores were 25-19; 25-10. Addison Luers was 13 for 14 with 11 points including 3 aces, while Reesa Zimmerman was perfect on all 13 of her serves scoring 10 points including an ace. Ava Walsman and Grace Walter chipped in with 4 points a piece. The trio of Luers, Walter, and Zimmerman led the offensive attack earning 2 kills in the front row. Briley Broshears sparked the team with an exciting kill on match point. The team will face South Ripley in the first round of the SEI tournament at 6:00 on Monday at BHS. Good luck, ladies!–
Courtesy of Bulldogs Coach Shelly Prickel.
The BMS volleyball team increased their record to 9-2 with a win against Connersville; 25-11, 25-9.
It was a team effort. Everyone contributed to the win. Ava Powner had 2 kills and 4 service points, and many good sets. Annie Negovetich had 2 solid hits, 2 service points, and good passing. Addison Westrick had excellent passes and 3 service points. Sophie Gesell had quality setting and 2 kills. Sarah Bedel & Kate Bauer had consistent passing and 7 service points each. Bedel also had 2 kills. Ava Williamson had some accurate digs and passes. Lydia Haskamp had 2 kills and 1 service point and had a strong blocking presence. Ayanna Watson was 2/2 from the spiking line and 1/1 from the service line. Molly Meer led the team with 8 service points, had 2 solid hits, and some skillful digs. Eva Struewing had 3 kills and 3 service points.
The team's next game is Monday vs South Ripley at home in the SEI tourney.
Courtesy of Bulldogs Coach Angie Ehrman.
Lady Pirates Fall To Lady Wildcats
Greensburg Keeper Emilee Ernstes was met with 25 shots on goal for the evening. Greensburg could not find their shooting game. They only showed 10 shots on goal and Franklin County came with 32. Junior Kayla Haycock led the team with 3 shots on goal. FC won 3-0.
This brings Greensburg's record to 5-6 for the season and 1-3 in the conference. Make sure to come out Saturday morning starting at 10 am for a full day of Pirate Soccer. Greensburg hosts Lawrenceburg with the Ladies matching up at 10 am and the boys at noon.
Courtesy of Pirates Coach Ryan Morlan.