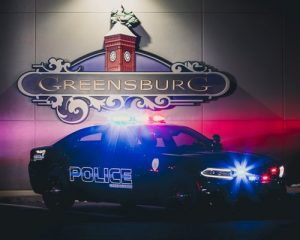 Greensburg, IN — On Wednesday, the Greensburg Police Department was dispatched to Edgewater Apartments in reference to two individuals who were reportedly going from car to car in the parking lot.
When officers arrived on the scene, two subjects were located that matched the description from the caller.
During the investigation, officers allege collecting evidence that linked Kassidee Walston, 20, of Greensburg, and A Jay Hunnum, 20, of Greensburg, to several break-ins. Walston and Hunnum were transported to Decatur County Jail and each charged on allegations of Theft and Unauthorized Entry to a Motor Vehicle.