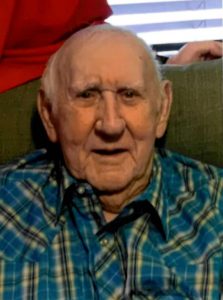 Lester Patrick age 87 of Cincinnati, Ohio passed away on Thursday September 24, 2020 at Mercy Fairfield, Fairfield, Ohio. Born July 23, 1933 in Wolfe County, Kentucky, the son of George and Fannie (Hollon) Patrick.
Lester married Juanita Dunn, January 13, 1954 in Lawrenceburg, Indiana, worked for Metro Container and served his country in the U.S. Army.
Lester is survived by his wife Juanita Patrick, sister Edith Mink, brother in law of Earl Dunn, Bill (Claudia) Dunn and Patty (Douglas) Taylor. Also survived by several nieces and nephews.
Preceded in death by his parents George and Fannie Patrick, and brothers Ernest, Chester, Richard, Virgil and Goble Patrick.
Visitation will be Monday, September 28, 2020 from 10:00 A.M until time of funeral services at 12:00 P.M. all at Jackman Hensley Funeral Home 215 Broadway Street Harrison, Ohio 45030. Burial will follow at Crown Hill Memorial Park 11825 Pippin Rd. Cincinnati, Ohio 45231 with military honors.
Memorials may be directed to Parkinson's Foundation c/o the funeral home.