Statewide — Lt. Gov. Suzanne Crouch, in collaboration with Indiana Family and Social Service Administration's Division of Aging, announced 24 senior citizens received the 2020 Golden Hoosier Award. The award ceremony was held virtually this year but can be viewed by clicking here.
Two individuals were recognized in Southeastern Indiana: Evalena Kuntz of Batesville and Joe Swope of Columbus.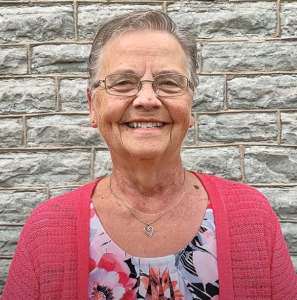 Evalena Kuntz, known as "Evy" has recognized and celebrated the diverse abilities of all individuals according to her nomination. Kuntz has volunteered with Tri-County Council for Special People, where she engages in fundraising, classroom assistance, and recreational opportunities. Since 2007, Kuntz has been the lead instructor of SHARE (Special Happy Adult Religion Experience). She also is a large part of the Southeastern Indiana YMCA Special Needs Tae Kwon Do program. Kuntz also personally made seven mats from plastic shopping bags for area homeless and has a passion to create dresses, blankets, and more to distribute internationally through Gandou Ministry.
Joe Swope used his love of sports to create a youth football league with assistance from the Columbus North High School program. Swope is a long-time member of several area organizations including the Columbus Chamber of Commerce where he engaged with local corporations to start fire brigades. Swope also works with Developmental Services Incorporated to work with children with disabilities.