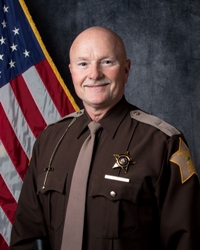 Greensburg, IN — Current Decatur County Sheriff Dave Durant may have run for Sheriff of Decatur County on the Democratic ticket in 2018, but he has issued a formal statement that he is switching to the Republican Party.
Durant stated, "I'm a man of God, pro-law enforcement, and pro-Second Amendment. I always have been." Sheriff Durant points to what he describes as a "hard left turn" in the Democratic party as a primary catalyst to drive him away from the party of progressivism.
Durant revealed that he cast a Republican primary ballot in 2020, asserting that he associates with the values of the Republican Party and generally supports Republican candidates. Casting that ballot is the only necessary requirement to be eligible to run as a Republican if Durant chooses to run for re-election in 2022.