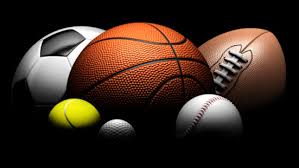 Lady Chargers Girls And Boys Varsity Cross Country Teams Finish 3rd At Decatur County Meet
The North Decatur Chargers hosted the annual Decatur County Cross Country Meet at North Branch Golf Course on Tuesday.
The Lady Chargers finished 3rd. Earning All-County Honors for North Decatur was Jenna Walton and Addie Gauck.
Chargers Results-Jenna Walton 4th 22:28; Addie Gauck 12th 24:38; Ellie Cox 14th 25:22; Gracie Osting 17 26:02; Hannah Allen 20th 26:51 PR; Lauren Holloway 23rd 28:56; Paige Wesseler 24th 32:27; Philomenia Niese 26 34:24.
Team Scores-Greensburg 17, South Decatur 57, North Decatur 65.
The Boys also finished 3rd. Earning All-County honors were Lance Nobbe.
Chargers Results-Lance Nobbe 12th 20:26 PR; Charlie Kramer 14th 20:45; Caleb Bowles 17th 21:04; Owen Geis 19th 21:31; Brandan Gearhart 20th 21:37; Adam Mack 21st 21:44; Ryan Hancock 28th 22:39; Jack Cathey 30th 23:04; Cameron Medsker 29th 22:50 PR; Chris Gauck 31st 23:22 PR; Ethan Neimeyer 34th 26:01; Collin Bryant 35th 26:02
Team Scores-Greensburg 17, South Decatur 54, North Decatur 62.
Courtesy of Chargers Coach Kyle Nobbe.
Wildcats Cross Country Results at Connersville Invite
Senior, Lauren Kelley, ran a strong race for the Wildcats at the Connersville Invitational, placing 5th with a time of 21:25. Sophomore, Kenzie Rogers, continues to improve as she ran the Connersville course with a much faster time of 28:33. Her previous time on that course was 31:32. Sophomore, Kayla Baker, continues to run with focus and consistency as the season progresses, finishing with a time of 33:14.
Team Scores-Delta 56, East Central 62, Centerville 66, Rushville 129.
FC finished 10th at 243.
Once again, Connersville's course proved to be tough for the Franklin County boys varsity cross country team. However, each runner improved his time from the Connersville 6-Way meet earlier in the season. Sophomore, Harmon Marshall, was the top finisher for Franklin County, with a time of 19:46. Junior, Adam Grant, was the next finisher for FC with a time of 20:07. Sophomore, Hunter Marshall, was right behind Adam with a time of 20:16. And, junior, Eric Schwab, had a great finishing time of 21:46.
Team Scores-Rushville 58, Northeastern 77, East Central 86, Hagerstoen 94. FC placed 10th.
The Wildcats are preparing for their EIAC tournament on Saturday.
Courtesy of Wildcats Coach Stacey Nobbe.
North Decatur Girls 8th Grade Volleyball beat Jennings County Middle School 25-13, 25-12.
The Lady Chargers were unstoppable on the net tonight as they defeated Jennings County. After several serving streaks and uncontested kills, the Lady Chargers finished the season with a near-perfect record 13-1!
Courtesy of Chargers Coach Becky Bingham.
Lady Cardinals Split Regular Season Finale Against Lady Eagles
The 7th Grade team won in 2 sets with scores of 25-19 and 25-22. Serving for SLS was Mimi Smith, Campbell Miles, Ella King, and Ashley Hunter all with 6pts each, Gina Grote with 5pts, and Ava Hollins with 1pt. These ladies did a great job of handling The Lady Eagles fast-paced game by slowing it down with a bump, set, and hit. In the end, this got us the lead and the win. Nice job ladies.
The 8th Grade Girls lost in 2 sets against JCD with scores of 25-17 and 25-21. Serving for SLS were Meg Ritter with 10pts 3aces, Lucy Abplanalp 3pts 1 ace, Cora Roth with 3pts, Rachel Suttmann with 2pts 2 aces, Felicity Brelage with 2pts 1 ace, Ashley Hunter with 2pts, and Isabel Imel with 1pt. Game 1 was a back and forth game for both teams which didn't work in our favor. Game 2 was much more lively and Meg Ritter led us with a 10pt serving streak to gain us the lead, but we just couldn't finish it out. These ladies gave great efforts and worked hard and the coach is proud of them.
Next Monday is round 1 of tournament play against South Dearborn!
Courtesy of Cardinals Coach Erin Trenkamp.
Middle School AquaTrojans Victorious Over Spartans
The AquaTrojans defeated the Spartans from Connersville on Tuesday to remain undefeated. SDMS girls won 130-31. SDMS boys won 133-27.
Individual winners include Aubree Popen – 200 Free, 50 Fly; Kalib Wagner – 200 Free; Reagan Reany – 100 IM; Andrew Strotman – 100 IM; Riley Reany – 50 Free; Brogan Wilson – 50 Free; Bree Cleary – 1 meter diving; Logan Burbrink – 1 meter diving; Kyle Goodwin – 50 Fly, 100 Back; Elle Jankovsky – 100 Free, 100 Breast; Issac Quick – 100 Free; Alayna Darringer – 400 Free; Ryan Corlett – 400 Free; Kennedy Shuler – 100 Breast.
SDMS won all 4 relays.
SDMS looks to finish the season undefeated as they travel south to face South Dearborn on Monday Night. Go AquaTrojans!!!
Courtesy of AquaTrojans Coach Brandon Loveless.
Lady Trojans Spikers Sweep Lady Tigers
ECVB hosted Lawrenceburg last night in a conference match-up. EC swept the Tigers, winning at all three levels. The freshman won 2-0, JV won 2-1 and varsity won 3-0. The Varsity scores were 25-12, 25-16, 25-10.
ECVB vs Lawrenceburg 9-22-20

Trojans Coach Cassie Laker's Comments.
'We had quite the different performance this go around. We cut our service errors in half and drastically improved our serve receive. It was definitely our focus: serve and pass at a high level! The girls were aggressive from the start. How we will play on senior night is always a concern as a coach. This was an important game for us, and the girls did a great job of not letting the emotion of the night take over. They played hard all night which kept the energy up. We did a great job of minimizing errors and not committing many consecutive errors which can easily change the momentum of a game. And our crowd was fantastic! The student section, middle school teams, parents, family, and friends brought their A-game which just fed our intensity!'
Varsity is now 10-6 on the season and 4-0 in the EIAC. Next up: EIAC match at home against Connersville on Thursday. JV starts at 5.