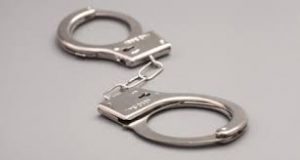 Columbus, IN — Columbus police officers arrested a Greensburg woman Sunday evening on several charges, including auto theft, after they located a stolen car on Sunday evening near 15th and Franklin Streets in Columbus.
The officers allege observing a woman, later identified as Meghann M. King, 35 of Greensburg, acting suspiciously in a nearby alley. Officers detained King and located the keys to the stolen vehicle. While searching the vehicle, officers allegedly found narcotics and drug paraphernalia inside.
King was transported to Bartholomew County Jail and charged on allegations of theft, possession of heroin, possession of methamphetamine, possession of marijuana, and possession of drug paraphernalia.