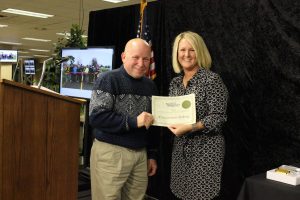 Greensburg, IN — The Greensburg/Decatur County Chamber of Commerce has announced that it will be awarding a Small Business Grant worth $1,000. All current chamber members are eligible, though there are qualifications to apply. The winner will be awarded during the 2020 Greensburg/Decatur County Chamber of Commerce Annual Meeting.
All applicants must fall within the following criteria:
Business is located in Decatur County.
Business has been in operation for at least 1 year.
Business has fewer than 100 employees.
Business is a member of the Greensburg/Decatur County Chamber Commerce in good standing
Applications are due by 4 pm on Thursday, October 15, 2020. Click here for a link to the application.