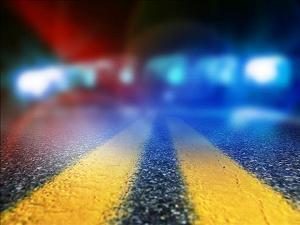 Brookville, IN — Last Wednesday evening, Franklin County Sheriff's Deputies were called to investigate a one-vehicle accident with injuries on State Route 101 at its intersection with Fairfield-Causeway Road.
George M. Neville, 31 of Brookville, told deputies that he was driving eastbound on Fairfield-Causeway Road approaching SR 101. Neville stated that when he applied the brakes on his 2004 Chevy Impala to stop, the brakes on the vehicle locked up, causing him to go through the intersection and off of the east side of SR 101, striking an embankment.
Neville was transported by Brookville EMS to McCullough-Hyde Hospital in Oxford, Ohio, for treatment of minor injuries sustained in the accident.