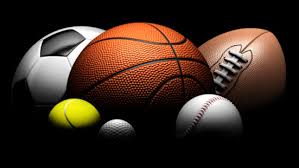 Bulldogs Netters Slay Dragons
Batesville finished out the regular season with a 4-1 win over Silver Creek. Lleyton Ratciffle and Cael Rahe won at #1 and #2 Singles along with the #1 doubles team of Sam Voegele/Max Giesting and #2 doubles team of Jackson Tracy/Hank Ritter.
In JV action, Batesville lost 3-1. The doubles team of Cole Pride and Sam Johnson won 8-5.
Batesville will compete in the EIAC tournament beginning on Thursday.
Courtesy of Bulldogs Coach Mike McKinney.
Wildcat Boys Varsity Tennis falls to Spartans
The Franklin County Wildcats Boys Tennis Team come up short against The Connersville Spartans 3-2.
#1 Singles Jack Stirn 5-7, 6-3, 7-5 vs. Jonah Graham
#2 Singles Brant Ertel 6-0, 6-0 vs. Seth Spurlock
#3 Singles Nick Wendel 0-6, 1-6 vs. Chanler Fox
#1 Doubles Lonnie Schwartz & Will Wade 4-6, 3-6 vs. Gage Brown & Dustin McCarrell
#2 Doubles Landen Wuestefeld & Travis Schwartz 0-6, 0-6 vs. Sebastian Burch & Logen Shipley
Courtesy of Wildcats Coach Dylan Little.
Eagles Top Shiners In Boys Soccer
Jac-Cen-Del Boys Varsity Soccer beat Rising Sun 6-1.
JCD Scoring. Jacob Jines 2 goals, 1 assist; Yuki Casado 1 goal; Jordan Meyer 3 goals; Ryan Wilson 4 assist; and Luke Meyer 1 assist.
Courtesy of Eagles Coach Derek Jones.
Lady Bulldogs Middle School Spikers Win Against Lady Lions
The BMS 7th Grade Volleyball team improved to 8-3 on the season with a dominating, 2 set win over Benjamin Rush. Scores were 25-11; 25-15.
Addison Luers scored a team-high 20 points with an impressive 8 aces while connecting on all 22 of her service attempts. Ava Walsman contributed 9 points overall including 3 aces, while Addilyn Froehling and Jade Martin scored 3 points apiece. Froehling had an ace on each of her 3 service points while Martin picked up 1 from the service line. Reesa Zimmerman led the offense with 2 kills, while Macy Young, Grace Walter, and Luers each added 1 kill from the front line. Young made many smart plays at the net including a good set to help the offense. It was a good team win with everyone contributing to the victory.
The team remains at home for the final regular-season matchup vs. conference rival, Connersville. The start time will be 5:30 at BHS on Thursday. Come support this talented group of girls!
Courtesy of Bulldogs Coach Shelly Prickel.
The BMS 8th Grade Volleyball team had an exciting win against Benjamin Rush 25-14, 25-23.
The team was consistent in the first game with solid serving, passing, setting, and hitting. Game two, the team had more errors and fell behind 13-20. Then the team kicked it up a notch with solid serving from Ayanna Watson and Addison Westrick who combined for the last 9 service points. Also helping with the win was Kate Bauer and Aly Peters with 4 kills each for the night. Peters ended the game with a stuff block for the win. Lydia Haskamp and Molly Meer each had 2 kills. Ava Powner, Annie Negovetch, and Ayanna Watson each earned a kill. The top server for the game was Molly Meer with 9 points. Addison Westrick had 8 service points. Ayanna Watson and Ava Powner each had 3 points. While Sophie Gesell and Aly Peters each had 2 service points.
The team had to be on their toes against an aggressive Benjamin Rush team. Annie Negovetich, Addison Westrick, Sarah Bedel, Kate Bauer, and Molly Meer each had solid passing. The team is now 8-2.
Courtesy of Bulldogs Coach Angie Ehrman.
Lady Chargers 8th Grade Volleyball beat Lady Jets In Volleyball
The North Decatur 8th Grade Volleyball team had a close call but pulled of a win against Hauser 24-25, 25-20, 25-10.
Courtesy of Chargers Coach Becky Bingham.
Lady Eagles Spikers Tame Lady Tigers
The JCD Lady Eagles picked up another win this week over the Crothersville Tigers 25-14, 25-12, 25-15..
Eagles Coach Schmeltz Comments. 'It has been nice to see the girls pick up two wins in a row. As the end of the year approaches, we have shown tremendous growth and I look forward to seeing how we are able to close out this season.'
Serving-Shaylee Volz 12/13–92.3%–2 aces; Marie Gohr 10/11–90.9%–2 aces; Katelyn Wagner 8/9–88.9%–2 aces; and McKenzy Gray 8/9- 88.9%–2 aces.
Serve Receive-Aundrea Cullen 12/13–1.85 rtg and Shaylee Volz 9/9–1.67 rtg.
Hitting-Shaylee Volz 15/18–8 kills–+0.278%; Desiree Sparks 12/12–7 kills– +0.583%; McKenzy Gray 9/12– 4 kills– +0.083%; and Marie Gohr 11/12– 4 kills– +0.250%.
Setting-Emma Newhart 36/37-14 assist and Katelyn Wagner 33/33–8 assist.
Digging-Aundrea Cullen—14 and Shaylee Volz—12.
AquaTrojans Middle School Swimming Teams Remain Undefeated
The AquaTrojans remained undefeated on the season as they traveled to Centerville on Monday night. SDMS Girls won 121-57. SDMS Boys won 111-68.
Individual winners include Ella Maxwell-200 Free; Kyle Goodwin-200 Free; Riley Reany-200 IM; Andrew Strotman-200 IM; Bree Cleary – 1-meter diving; Reagan Reany – 100 Butterfly; Issac Quick – 100 Butterfly; Brogan Wilson – 100 Free, 100 Breaststroke; Aubree Popen – 500 Free; Kenedy Shuler – 500 Free, 100 Backstroke; Kayla Goodwin – 100 Backstroke; Lilianah Alverez – 100 Breaststroke.
SDMS won all 6 relays.
The AquaTrojans play host to the Spartans of Connersville on Tuesday night. Go AquaTrojans!!!
Courtesy of AquaTrojans Coach Brandon Loveless.