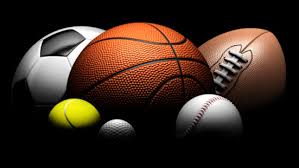 The Oldenburg Lady Twisters and The Switzerland County Lady Pacers battled to a scoreless draw in Girls Soccer on The Sports Voice in Southeastern Indiana, 103.9 WRBI.
The Oldenburg Twisters Boys Soccer team defeated The South Dearborn Knights 2-1.
Franklin County High School Boys Varsity Tennis beat Lawrenceburg High School 4-1.
#1 Singles Jack Stirn 6-1, 6-0 vs. Matthew Arsley
#2 Singles Brant Ertel 6-0, 6-0 vs. Jack Powell
#3 Singles Nick Wendel 2-6, 1-6 vs. Haiden Rowlett
#1 Doubles Lonnie Schwartz & Will Wade 6-1, 6-1 vs. Connor Bellamy & Paddrick Libbert
#2 Doubles Landen Wuestefeld & Travis Schwartz 6-3, 6-3 vs. Harry Hanneken & Jon Hildebrand
Courtesy of Wildcats Coach Dylan Little.
The Batesville Lady Bulldogs won a three-way match at The Grand Oaks Golf Course against East Central and Franklin County. Batesville was 1st with 180, followed by Franklin Co at 182, and East Central 233.
Scores for Batesville were Emma Weiler 39, Josie Meyer 43, Tori Harping 49, Chloe Murphy 49, Rhea Miller 55, Madelyn Pohlman 56. Molly Robison led EC with 46. Nicole Mears led Franklin Co with a 41.
Courtesy of Bulldogs Coach Tom Meyer.
FCHS Girls Golf team finished the regular season last night with a win running their season record to 9-0. Played at Grand Oaks Golf Course, FCHS defeated both Batesville and East Central.
The Cats will now shift their focus to sectionals this Saturday at Union County. The first Wildcat will tee off at 9:50 am.
Lady Cats Scores. Nicole Mears 41, Gracie Graf 45, Camryn Brewer 46, Crystal Calihan 50, Kelsie Brackney 55, Jacy Grimmeissen 55, Lillie Graf 60.
Courtesy of Wildcats AD Denny Dorrel.
The Franklin County Girls Cross Country Team did very well against Lawrenceburg.
Junior, Josie Selm, placed second with one of her best times on the Franklin County home course. Sophomore, Kenzie Rogers, was the next to cross the finish line for Franklin County. She finished in 4th place. Sophomore, Kayla Baker, gave a solid performance, placing 5th.
Neither Lawrenceburg nor Franklin County was able to participate as a full team, but each girl was able to compete for individual achievements.
Franklin County Boys Varsity Cross Country falls to Lawrenceburg 15-50.
Junior, Harmon Marshall, won the dual meet against Lawrenceburg, leading the entire race. Junior, Hunter Marshall, started the race in 3rd place but overtook Lawrenceburg's Grant Hensley about one and a half miles in. He held onto 2nd place and finished just one second behind Harmon. Junior, Adam Grant, placed 4th, and junior, Eric Schwab finished in 6th place. He fell to 7th place at the halfway point but held on and regained his 6th place spot.
Even though the Franklin County Boys gave an exceptional performance, they could not win because they did not compete as a full team.
Courtesy of Wildcats Coach Stacey Nobbe.
The Batesville Middle School boys won their cross country meet against South Dearborn on Thursday. Jake Chapman won the boy's race followed by Ethan Lacey, 2nd, Cannon Clark, 3rd, Isaac Trossman, 4th, Griffin Koester, 5th, Landon Raver, 6th, Talan Rowlett, 7th, Cash Meyers, 8th, Hudson Kohlman, 9th, and Lincoln Garrett, 10th.
The Batesville Middle School girls won their meet against Franklin County. Kaylynn Bedel won the girls race, followed by Paige Allgeier, 2nd, Charlotte Trossman, 3rd, Caitlyn Fox, 4th, Belle Young, 5th, Leigh Hertel, 7th, Lydia Huffmeyer, 8th, Hailey Pierson, 9th, and Candace Shane, 10th.
Boys-Batesville 15 South Dearborn 50.
Girls-Batesville 15 Franklin County 50.
Courtesy of Bulldogs Coach Derek Suits.
The Batesville Girls' Volleyball team traveled to Milan Thursday night and brought home victories for both the JV and Varsity teams.
After losing the first set, the JV fought back and captured the next two games. JV scores were: 17-25, 25-17, and 15-12.
Kaylin Hinners led the team in serving going 16 for 16 this evening. Isabelle Wonnell led the team in serve-receives. Maggie Wilson crushed the nets with 4 kills.
The Varsity team came to play and opened the evening with a win in the first set 25-9. In the second set they dominated again winning 25-12. The third set finalized the Bulldog's dominance when they won 25-10.
Leaders – Regina Gerstbauer – 18/18 serving with 6 aces. Katie Bedel 11 kills. Cayman Werner 10 kills. Defense – Regina Gerstbauer led the way with 7 digs.
The Varsity team will travel to Franklin for a tournament on Saturday.
Courtesy of Bulldogs Coach Vickie Heil.
The BMS 7th Grade Volleyball Team battled South Dearborn claiming a 2-set, 25-15, 25-22 victory.
Jade Martin led all servers earning 12 points including 2 aces. Addison Luers contributed 9 points with one falling for an ace. Ava Walsman chipped in 4 points from the service line. Offensively, Grace Walter earned 7 kills in the front line. Reesa Zimmerman had 2 kills while Walsman earned 1 kill at the net. Anya Richey, Briley Broshears, Ashlee Sparks, and Zimmerman were solid in the back row. Izzy Meadows had 2 good spikes to help the team, while Macy Young and Addilyn Froehling made some positive plays in the front row.
The team's record improves to 7-3 on the season.
Courtesy of Bulldogs Coach Shelly Prickel.
The 8th grade BMS volleyball had a slow start, but came back to defeat South Dearborn 25-20, 25-15.
The first game had some mistakes, but the team persevered and won the first game with the help from 2 kills from Sophie Gesell. Gesell finished the game with 5 kills and 6 for 6 from the spiking line. Kate Bauer added 3 kills and was 7 for 7 in spiking. Molly Meer and Aly Peters had 2 kills. While Annie Negovetich and Lydia Haskamp each had a kill. From the service line, Molly Meer had 10 points and Sarah Bedel had 6 points. Ava Powner and Aly Peters each contributed 4 points. And Annie Negovetich chipped in 2 points.
The team is now 8-2.
Courtesy of Bulldogs Coach Angie Ehrman.
North Decatur Girls 8th Grade Volleyball beat Greensburg MS 25-15, 25-23.
Exciting win over Greensburg to remain undefeated in the county! Gabi Adams was in beast mode at the net while the whole team worked together for a well-deserved win! Improving to 10-1!!
Courtesy of Chargers Coach Becky Bingham.
The St. Louis Lady Cardinals traveled to St. Mary's Greensburg and brought home 2 wins.
The 7th-grade game won in two matches with scores of 25-15 and 25-16.
Scoring for SLS was Ella King with 19 pts 3 aces, Felicity Brelage with 8 pts 3 aces, Rachel Suttmann with 5 pts 2 aces, Ava Hollins with 2 pts, and Riley Siegel with 1 pt. These ladies played some great defense to keep the serve for continuous rounds which is key. We had great back row play and netplay the whole game. Nice job ladies!
The 8th Grade group won with final scores of 25-23 and 25-20.
Serving for SLS were Rachel Suttmann with 10 pts 5aces, Ashley Hunter with 7 pts 2 aces, Meg Ritter with 4 pts all aces, Cora Roth with 3 pts, Lucy Abplanalp with 2 pts 1 ace, and Isabel Imel with 1 pt.
'Talk about a team that had it all together and for not one second let up in play to bring home this win. Our serves were on and our knowing where the ball was and what to do next was on which are crucial. We didn't let mistakes take us over and we played with heart and pushed through for the wins. Nice job ladies and congrats on that WIN!!!!' Cardinals Coach Erin Trenkamp.
North Decatur High School Girls Varsity Golf finishes 3rd place at Edinburgh/Southwestern posting a team score of 244. SW led with 201 and Edinburgh with 212.
Lady Charger Individual Scores. Katy Kinker 54, Laronda Schwartz 63,
Kenda Sieg 66, and Rilie Sieg 61.
Courtesy of Chargers Coach Madeline Childress.
The Greensburg Lady Pirates traveled to try and match the Golden Bears. The Bears proved too much, and the Lady Pirates fell with the final score of 5-0.
Keeper Sophomore Emilee Ernstes saw 39 shots on goal. The Lady Pirates only attempted two shots on the night. The Lady's pass and defense in the middle of the field could not match Shelbyville.
This brings the Pirates record to 4-5 on the season. The home Game on Saturday starts a string of home games.
Courtesy of Pirates Coach Ryan Morlan.
The JCD Volleyball traveled to Switzerland County for the second meeting of the season and the conference matchup for this season. The Lady Eagles came out strong and took the first two sets 25-12 and 25-14. The third set saw the Lady Pacers pick up the pace but the Lady Eagles were able to come up with the win and 25-21.
Eagles Coach Cat Schmeltz Comments. 'It was nice to see our squad come out tonight and turn things around from the last few nights. We were able to put together 3 good sets of volleyball. We have been a little beat up lately so it was nice to see the kids pick up a win and boost their confidence again. We are looking forward to finishing the season strong.'
Serving-Shaylee Volz 14/16–87.5%–5 aces; Marie Gohr 12/12–100%–4 aces; Aundrea Cullen 15/15–100%-2 aces; McKenzy Gray 9/11–81.8%–3 aces.
Serve Receive-Aundrea Cullen 18/18–100%–2.44 rtg; McKenzy Gray 10/10–100%–1.60 rtg.
Hitting-Shaylee Volz 21/25–8 kills– +0.160%; Desiree Sparks 18/20–7 kills– +0.250%; McKenzy Gray 12/12–6 kills–+0.500%; Marie Gohr 11/12– 5 kills– +0.33%.
Setting-Emma Newhart 47/47–15 assist; Katelyn Wagner 28/28–9 assist; Aundrea Cullen 13/13–3 assist.
Digs-Aundrea Cullen—20; McKenzy Gray—14; Emma Newhart—9.
The Batesville Bulldogs traveled to Greensburg High School for a conference match winning 4-0.
Early in the game, Batesville was given a corner where Willy Sherwood connected a header which was deflected and then shot in by JJ Kuisel. The next goal for Batesville came when Ian Powers found JJ Kuisel on a through ball making a timed run and shot into the net.
In the second half, JJ Kuisel crossed the ball to freshman Ian Powers who took a clean volley into the side net. The fourth and final goal of the match happened from a nice combination play between Powers and Kuisel. Batesville wins 4-0.
Courtesy of Bulldogs Coach Kyle Hunteman.