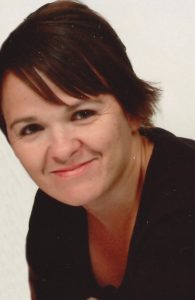 Ms. Lynana Jo "Lyn" Scudder, age 47, of Patriot, Indiana, entered this life on August 28, 1973 in Madison, Indiana. She was the daughter of Daniel William "Danny" Starker and Katherine Irene "Kathy" Scudder. She was raised in Markland, Indiana and moved to Clearwater, Florida at the age of 10 where she attended high school. Lynana was employed as a CNA for Arden Court Nursing Home in Largo, Florida for three years. She was also employed as a janitor at North American Stainless in Ghent, Kentucky for two years. She was baptized in the Ohio River in Patriot, Indiana. Lyn enjoyed writing, fishing, bike riding and roller skating. Lynana passed away on Sunday, September 13, 2020, at her residence in Patriot, Indiana.
Lynana will be missed by her daughter, Jordyn Scudder and her companion, Gary Nibarger of Bennington, IN; her son, Shane Scudder of Clearwater, FL; her grandchildren, Maddix and Brayson; her mother, Katherine Irene "Kathy" Scudder of Vevay, IN; her brother, Eugene Scudder of Clearwater, FL; her sisters, Danielle Hutchinson and her husband, Will of Patriot, IN and Carla Fayette Scudder of Clearwater, FL; her nieces and nephews, Justice Bledsoe, Lucas Hutchinson, Olivia Hutchinson, Ava Hutchinson and Monica Scudder and her aunts and uncles, Lavonne and Art Wilson, Sharon and Steve Adams, LaDonna Scudder, Virginia Romans, Roxie Jacoby, Donita Couch and Linda and Roy Downing.
She was preceded in death by her father, Daniel "Danny" Starker; her maternal-grandparents, Herman and Agnus (Niccum) Scudder and her paternal-grandparents, Gerald R. Starker and Leona (Mefford) Starker Bruestle.
Services will be held at the convenience of the family.
Memorial contributions may be made to the Ms. Lynana Jo "Lyn" Scudder Memorial Fund c/o Haskell & Morrison Funeral Home. Cards are available at the funeral home or online at www.haskellandmorrison.com