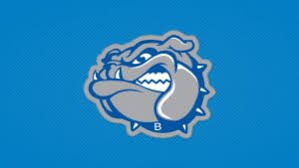 Fall Sports at Batesville High School are scheduled to start on Saturday, August 15, and the Batesville Bulldogs have two home events. The Girls Soccer Team is hosting Seymour at 10 AM. followed that evening by a Football scrimmage vs. Triton Central at 7 PM.
The current COVID – 19 pandemic has forced many changes to the processes that we have taken for granted. One of those changes is attendance at sporting events this fall.
The sporting events on Saturday and moving forward will have limited access. Players and coaches will receive a predetermined number of "vouchers" that can be redeemed for tickets at the gate. Only those fans with a ticket voucher will be permitted to attend the game.
Specific details on procedures for game entry, concessions and facility use will be posted at the event.
The Ripley County Health Department and school administration have approved this plan.
"We understand there are many people that want to come out and watch the Bulldogs," BHS Athletic Director Bryan Helvie commented. "Unfortunately, we will be limiting our attendance to help meet health/safety concerns and capacity requirements.
"This plan will be in place until Gov. Eric Holcomb and the State of Indiana lift the restrictions on gathering sizes," he added.
The governor's mandate on face coverings will apply at both indoor and outdoor events.
There will not be any All-Sports Passes sold for the fall season.