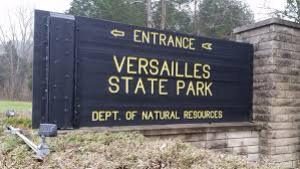 Versailles, IN — Indiana State Parks are seeking volunteer hunters to participate in deer management hunts at 17 different locations later this year.
Properties, where hunting is allowed with firearms only, include Versailles State Park and Brown County State Park. For a full list of parks included in the hunt, and to apply online, click here. Applications must be received by 11:59 pm on August 17.
The dates on which the hunts will take place are November 16-17 and November 30-December 1. Management hunts are carried out exclusively to achieve an ecological objective – to ensure balanced and healthy natural communities for all plants and wildlife within park boundaries.
Successful applicants are allowed to take up to three deer. Only one of those deer can be antlered. Deer harvested at a state park management hunt are not counted toward regular statewide bag limits. Trophy hunting, or passing on does or smaller bucks to wait for a larger buck, is counter to the ecological objective of state park management hunts and is strongly discouraged.