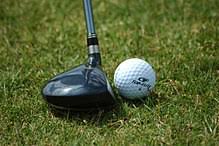 The Batesville Lady Bulldogs started the season with a third-place finish in the Richmond Invitational on Monday. Richmond won the tournament with a 339. Franklin co was second at 359 and Batesville third with a 372. Emma Weiler of Batesville was meet medalist with a one-over-par 73.
Courtesy of Bulldogs Coach Tom Meyer.
FCHS Girls Varsity Golf team started off the season Monday at the Joe Moehring Girls Golf Tourney in Richmond. The Lady Cats finished in 2nd place behind the host Richmond Red Devils.
Wildcat Golfer Results:
Gracie Graf – 85
Camryn Brewer – 85
Nicole Mears – 91
Crystal Calihan – 98
Kelsie Brackney – 116
The Lady Wildcats will be back in action Tuesday at the Union County Tourney.
Courtesy of Wildcats AD Denny Dorrel.