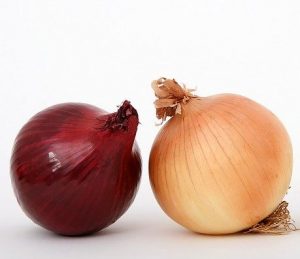 The U.S. Food and Drug Administration is tracking a multistate outbreak of salmonella poisoning that has sickened almost 400 people in 31 states has been traced back to red onions.
The onions include red, yellow, white, and sweet onions under the brand names Thomson Premium, TLC Thomson International, Tender Loving Care, El Competitor, Hartley's Best, Onions 52, Majestic, Imperial Fresh, Kroger, Utah Onions, and Food Lion.
Consumers, restaurants, and retailers should not eat, sell, or serve red, white, yellow, or sweet onions from Thomson International, Inc. or products containing such onions. If you cannot tell if your onion is from Thomson International Inc., or your food product contains such onions, you should not eat, sell, or serve it, and should throw it out.
The U.S. Food and Drug Administration, along with the U.S. Centers for Disease Control and Prevention, is investigating a multistate outbreak of Salmonella Newport infections that may be linked to these onions, so Thomson International is recalling the onions out of an abundance of caution.
There have been two cases in Indiana and 7 in Ohio. Signs of salmonella infection include diarrhea, fever and stomach cramps between six hours and six days after exposure to the bacteria, the CDC said. People are usually sick for between four and seven days. Those under age 5, those over 65 and people with weakened immune systems are more likely to experience severe illness.