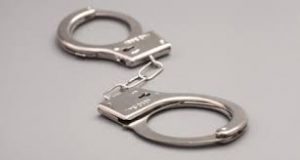 Greensburg, IN —Late Thursday evening, a Greensburg Police Department officer observed a vehicle with an equipment violation. The officer attempted to pull the vehicle over on West Main Street, but the vehicle continued down a nearby alley.
As the vehicle came to a stop, the officer detained the driver of the vehicle who was identified as Dylan Grider, of Greensburg.
During the investigation, it was learned that Grider allegedly discarded narcotics from the vehicle before he came to a stop. The motor vehicle that Grider was in possession of was reported stolen from another county.
Mr. Grider was transported to the Decatur County Jail and charged on allegations of Dealing Methamphetamine and Theft of a Motor Vehicle.