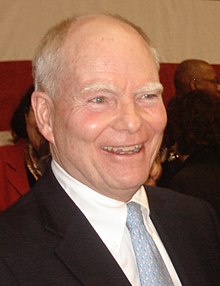 Statewide—Indiana is mourning the loss of former Indiana Governor Joe Kernan. The Vietnam prisoner of war who entered politics after has died at age 74.
In 1996, Frank O'Bannon and Joe Kernan were elected to the top two positions in Indiana government. The O'Bannon-Kernan team was elected for a second term in 2000. As Lieutenant Governor of Indiana, Kernan served as the president of the Indiana Senate, the director of the Indiana Department of Commerce, and as the commissioner of Agriculture.
Upon the death of Governor Frank O'Bannon on September 13, 2003, Lt. Governor Kernan assumed the position of Governor of Indiana.
Joe Kernan also was elected mayor of South Bend in 1987, 1991, and again in 1995, when he won with more than 82% of the vote. He is the longest-serving mayor the city's history.