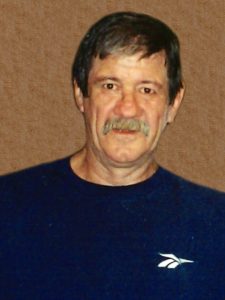 Mr. Dennis J. "Booney" Jones, age 73, of Vevay, Indiana, entered this life on April 19, 1947 in Ghent, Kentucky. He was the son of the late Harvey J. and Caroline Jacqueline (Childers) Jones. He was raised in Switzerland County, Indiana where he attended school. Booney was united in marriage to Joyce Ann McCord and this union was blessed with two daughters, Carrie and Mindy. In his early years of life, he was employed for Randall's Textron and US Shoe Factory in Vevay, Indiana. Booney was later employed as a contractor where he helped build US-421 and was employed for Seagram's Distillery in Lawrenceburg, Indiana. He was also employed for Camp Campbell Hospital in Harrison, Ohio where he built air compressors. He also worked on a barge for a few years. Dennis was last employed for Madison Precision for four years. Booney was a member of the Son's of the American Legion Post 9 of Madison, Indiana. Dennis will be remembered for his love of the outdoors, fishing and mowing. Booney passed away at 2:20 p.m., Friday, July 17, 2020, at the King's Daughters' Hospital in Madison, Indiana.
Dennis will be deeply missed by his daughters, Sue Bushong and her fiancé, Johnny Canfield of Madison, IN, Carrie Orndorff and her husband, Tye of Jeffersonville, IN and Mindy McCord of Vevay, IN; his grandchildren, Allison, Bryce, Taylor, Morgan, Whitney and Wyatt; his sister, Chandra Scudder and her husband, Harlan of Vevay, IN and his several nieces and nephews.
He was preceded in death by his parents, Harvey J. and Caroline Jacqueline (Childers) Jones; his sister, Yvonne Jacqueline Jones; his brothers, Harvey "Coke" Searcy Jones, Dana Jones, Darryl Wayne Jones and Kenneth Troy Jones; his paternal grandparents, Charlie and Minnie Jones and his maternal grandparents, Carlyle and Louise Childers.
A Celebration of Booney's life will be held at the convenience of the family.
Memorial contributions may be made to the Keeping Pace Cancer Fund c/o Community Foundation of Switzerland County, Inc.. Cards are available at the funeral home or online at www.haskellandmorrison.com