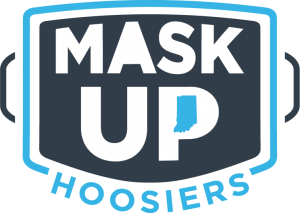 Statewide—Gov. Holcomb and Indiana State Department of Health Commissioner Dr. Kris Box, M.D., FACOG, announced a statewide initiative to encourage Hoosiers to wear masks to limit the spread of COVID-19.
The #MaskUpHoosiers initiative is launching with videos and photos of state government leaders, celebrities, and Hoosiers from all walks of life sharing their heartfelt reasons for wearing a mask in public, which is one of the strongest steps possible to limit the spread of COVID-19, saving lives and allowing the state to continue its phased re-opening.
As Hoosiers, we pride ourselves on our hospitality. But right now, the best way you can be a good neighbor is by wearing your mask when you're in public. After all, we don't wear our masks for ourselves. We wear them to keep others safe.
Click here to learn more.