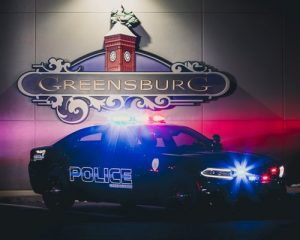 Greensburg, IN—Last Saturday, Greensburg Police Officers were dispatched to the area of North Michigan and West Walnut Streets for an alleged robbery that had occurred. When officers arrived on the scene and began speaking with the victim, he stated that he was robbed of money by another male.
Officers then began investigating the allegations that were made.
A short time later during the investigation officers located the suspect, who was identified as Ellis Martinez, 48, of Greensburg, and took him into custody. Martinez was transported to the Decatur County Jail and charged on allegations of Robbery, Dealing in Methamphetamine, Possession of Methamphetamine, Possession of a Syringe, and Battery.