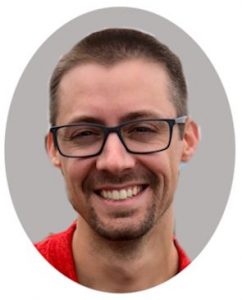 Jason M. Wintz, 31, formerly of Batesville, died Sunday, June 28, 2020 in Reno, Nevada. Born November 22, 1988 in Batesville, he is the son of Tammi (Nee: Blair) and the late Steve Wintz. He married Billeigh Hankins of Batesville on September 14, 2013 and they resided in Reno.
Jason was very career minded, serving as a Senior Manufacturing Manager at Hamilton Company. His recent work included spearheading a mass production of ventilators due to the COVID pandemic.
When Jason wasn't working, he and his wife, and their dog, Kaya were always up for any adventure. Some of his favorite hobbies included; rock climbing, hiking, camping, paddle boarding, biking, skiing, and recently paragliding. Jason and Billeigh were always eager to explore new places and try new things. Jason always had a smile on his face. His family and friends describe him as kind, generous, selfless, and humble. Family and friends were of top priority to Jason.
Jason will be dearly missed by his wife Billeigh and Kaya of Reno; mother Tammi; sisters Allison (William) Baum, Becca Wintz, all of Batesville, Brooke Wintz of Cincinnati; nephews Bronson and Griffin Baum; grandmothers Geraldine Wintz of Batesville and Janet Blair of Oldenburg, as well as, numerous aunts, uncles, and cousins. In addition, Jason will be fondly remembered by his in-laws, Bill and Shannon Hankins of Sunman, and brother in law Mylz of Florida.
Jason's wishes were to be cremated following a private viewing held in Reno, Nevada. If you wish to make a donation in Jason's honor, please donate to The American Safe Climbing Association at https://www.safeclimbing.org/index.htm.
For online condolences go to www.weigelfh.com.