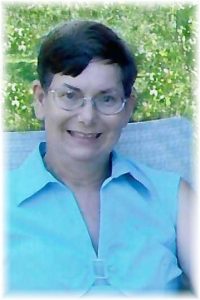 After a beautiful life and a long fight with Huntington's Disease, Rose Lynn (Mountjoy) Campbell originally of Danville, KY and long-time resident of Batesville, IN, has been called home to be reunited with her husband, the late Larry Campbell, her parents and 2 of her brothers.
As a young girl, she loved being at the pool, on the lake with friends and enjoying beach vacations with her brothers and cousins. Rose Lynn loved all of her family, but especially her brothers, the late Bobby Mountjoy, the late Mark (Judy) Mountjoy and Shawn (Lencia) Mountjoy. She met Larry on a blind date and the rest is history. They were married when she was 19 and together went to Western Kentucky University and later graduated from the University of Kentucky. They lived in Winchester, KY for many years and have great friends that we still keep in touch with. God blessed them with 8 years together, before they had their first child and they spent that time traveling and making a lot of memories with their beloved friends and family.
The biggest University of Kentucky sports fanatic would never admit to being a Hoosier, but after Larry's job led them to Indiana in 1985, it quickly became home. A place where they not only raised their family, but helped build the community. Rose Lynn was a devoted Christian, a teacher, a member of the school board and with the help of Larry they started the Batesville Youth Football program. Her biggest achievement was raising her 4 kids, Kyle (Karen), Kevin (Tasha), Lance (Rhea) and Melissa Rose (Blair) Kramer and loving her 14 grandchildren. She spent most of her time at their sporting events – she never missed a game!
Rose Lynn loved having her house full of kids and she treated them all like part of the family.  You never walked into her house without there being a huge spread of food and a big hug waiting for you. Her nieces and nephews loved coming to "Camp Campbell" to be spoiled by her love and all of the sweets!
You are welcome to come visit, outside at an open-house on Friday, July 10, 2020, from 4:00-8:00 PM at St. Mary of the Rock (17440 St. Mary's Rd., Batesville, IN 47006). A private service will be held with the family.
In lieu of flowers, a Memorial has been set-up to support the Batesville area youth, in care of Meyers Funeral Home, P.O. Box 202, Batesville, IN 47006.
You are welcome to leave a message at www.meyersfuneralhomes.com on Rose's obituary page for the family in the online guestbook.