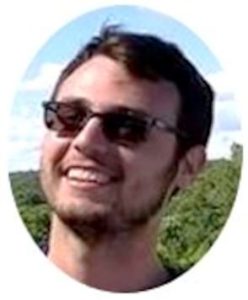 Trenton R. Thornburg, age 25 of Franklin, died Tuesday, June 2, 2020. Born January 8, 1995 in Muncie, Indiana, he is the son of Susan Moeller Bohman and Mark Thornburg. He was an HVAC Technician for Lennox National.
Trent enjoyed traveling and meeting new people. He was a great listener, genuinely caring and generous individual who always put his friends and family first. It was not uncommon for him to 'pay it forward' if he felt the other person was in need. He found joy in the simple things in life and only saw the good in others.
Trent is survived by his mother Susan Bohman of Batesville; father Mark Thornburg of Albany, Indiana; stepfather Dale Bohman of Hamburg; sister Kayla Bork of Petersburg, Michigan; brothers Branson Thornburg of Monroe, Michigan, Devin Childers of Louisville, Kentucky, Matthew Thornburg of Batesville, Joseph Bohman of Hamburg; grandparents Patricia and Richard Moeller of Hamburg, Regina and Willard Williamson of Muncie, Indiana; step grandparents Paula and Richard Bohman of Hamburg as well as numerous aunts, uncles, cousins, nieces and nephews. He is preceded in death by his grandfather Richard Thornburg and step grandmother Barbara Thornburg.
Trent will be cremated. The family will receive friends from 9 a.m. until Noon Wednesday, June 10th, at the Weigel Funeral Home. Attendees will need to observe social distancing while in the funeral home and masks will be respected. A memorial service will follow at 12:30 p.m. at Holy Family Church with Rev. Carl Langenderfer O.F.M. officiating. Burial will be at a later date. The family requests memorials to St. Jude's Children's Hospital or Riley's Children's Hospital. For online condolences go to www.weigelfh.com.