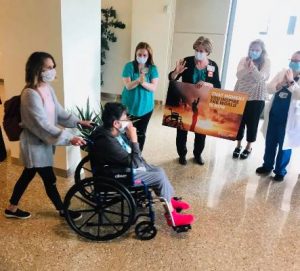 Southeastern, IN—Two local people are back home after fighting COVID-19 since very early on in the pandemic.
Gary Marmouze, of Brookville, is back home after being hospitalized for 65 days. Gary was welcomed home with a parade led by first responders and several community members to show just how much he was missed.
Marti Clark, of Batesville, was also recently welcomed back home after being released from Christ Hospital for 50 days. Marti's care team organized a "Survivor Stroll" to cheer her on as she left the hospital.