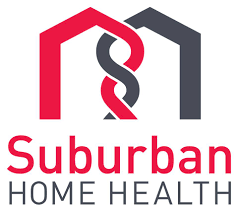 Batesville, IN—This May, Margaret Mary Health transitioned its home health services and staff to an organization called Suburban Home Health. As an affiliate of MMH, Suburban Home Health will work as an extension of the hospital to ensure the community continues to have access to dependable home health services.
Suburban Home Health has been providing care to homebound patients throughout Indiana for more than 30 years. Currently, the organization serves as the home health affiliate for four Indiana hospitals, including MMH, Riverview Health, Witham Health Services, and Hancock Health.
Home health care includes any medical or support service provided to allow a person to live safely in the home. These may include help with daily activities, rehabilitation, nursing care, and emotional support.
As rules and regulations continue to change regarding federal funding and reimbursement for health care, it's become increasingly difficult for rural hospitals like MMH to continue to offer home health services.
If you have questions about the transition of home health services to Suburban Home Health, call MMH's Director of Community Health, Geralyn Litzinger at 812.933.5145. To contact Suburban Home Health, call 800.464.6716.