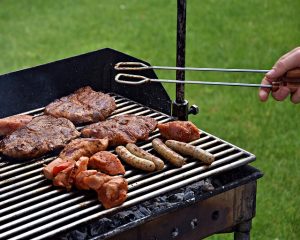 Statewide—Every year, millions of Americans commemorate Memorial Day to honor the sacrifices so many have made to protect our country. This holiday weekend might not be like past years, so while we keep public health recommendations in mind, let's not forget food safety practices to prevent foodborne illnesses.
For those who choose to celebrate outdoors, The Ripley County Health Department website has recommendations on food safety tips to keep your outdoor activities safe and fun this Memorial Day weekend.
For any food safety questions this summer, call the USDA Meat and Poultry Hotline at 1-888-MPHotline (1-888-674-6854) or chat live at ask.usda.gov from 10 a.m. to 6 p.m. Eastern Time, Monday through Friday. Remember food safety to have a safe and happy Memorial Day weekend!