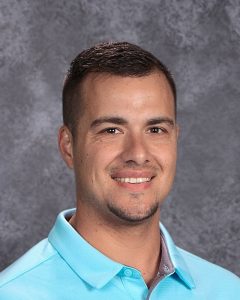 Philip "PJ" Metz, an alumnus and current teacher at North Decatur, has been named the new varsity boys basketball coach beginning with the 2020-2021 school year.
Metz both played for and coached with Kyle Nobbe, who stepped down as varsity coach after 17 years in the position this past April. Metz served as a varsity assistant, C-team coach, and most recently as the junior varsity coach for the past six years under Nobbe.
Metz graduated from North Decatur in 2007 and then earned his teaching degree from IUPUI.
"We are very excited about naming PJ Metz our new Boys Varsity Basketball Coach," said Scott Johnson, North Decatur Athletic Director. "With him being both a very successful coach in our system and also a staff member in our corporation the decision to hire him was a win-win for everyone involved. Add in the fact that he is a Charger alumnus and that is just icing on the cake! There is no doubt PJ will do a tremendous job as our new coach. We are very fortunate to have him at North Decatur."