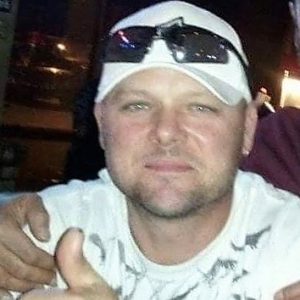 Joseph" Joe" Allen Tucker, age 49 of Bright, Indiana passed away Sunday, May 10, 2020 in his home. Born December 4, 1970 in Lawrenceburg, Indiana the son of Larry E. Tucker and Glenda (Ballou) Huegel.
Joe, a 1989 graduate of Western Hills High School was a self-employed carpet layer. Joe was an avid Harley Davidson motorcycle rider, was active in every poker run that was available. He loved being outdoors, bald eagles, Indian and southern heritage. He loved his trusted companion Tacoma.
Joe is survived by his mother Glenda (Tom) Huegel, his faithful partner Andrea McLaughlin, children Staff Sergeant Joseph (Alyssa) Tucker of Dover, Delaware and Alexis E. Tucker of Florence, Kentucky. Siblings, Chrissy Tucker, LaLayna (Jorgen) Fee, Thomas Huegel and Sarah Huegel. Also survived by many aunts, uncles, cousins and many friends.
Joe is preceded in death by his paternal grandparents Joe and Betty Tucker, maternal grandparents Glenn and Christine Ballou and this niece Sophia M. Kokaliares.
Visitation will be held Saturday, May 16, 2020 from 10:00 A.M. until time of funeral services at 12:00 P.M. with Pastor Ryan Detzel officiating all at Jackman Hensley Funeral Home 215 Broadway Street Harrison, Ohio 45030. Burial will follow at Gibson Cemetery in Bright, Indiana.
Memorials may be directed to the family c/o Glenda Huegel c/o the funeral home.
Due to the COVID-19, if you are not feeling well, or those who have compromised immune systems which in anyway increases the chance of complications from the COVID-19 virus are strongly encouraged to stay home. Everyone is encouraged to sign the online guestbook for the family at jackmanhensley.com