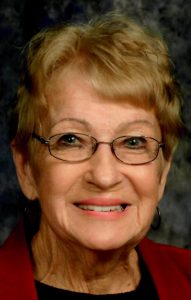 Judith "Judy" Edwards, 74, of Dillsboro passed away at Mercy West Hospital in Cincinnati on Wednesday, April 29, 2020. Judy was born on Tuesday, July 10, 1945 in Batesville, Indiana, the youngest daughter of the late John and Frances (WiWi) Laker. She married Loren "Sonny" Edwards on April 26, 1980. Before having their two children, she worked on the line at General Motors.
Judy loved volunteering her time and helping people, particularly at the St Vincent De Paul's Food Panty at St. Mary's Catholic Church in Aurora, IN and for the Think Smart, Stay Safe program. She was an active member of the St. Charles Catholic Church parish. Over the years she also enjoyed volunteering at St Mary's, in the library and as a substitute teacher, and as a 4-H leader for the Dillsboro Green Clovers. She adored caring for her family and for the animals that they raised, especially bottle feeding any livestock that needed it.
Judy is survived by her husband of 40 years, Sonny, and their two sons, Mike and Mark Edwards, all of Dillsboro; her brother Harold (Joyce) Laker of Kalamazoo, Michigan, and her sister Marilyn (Mel) Cairns of Batesville. She is preceded in death by her parents.
There are no services planned. Memorials in honor of Judy may be given to the food pantry at St Mary's. Filter-Devries-Moore Funeral Home is entrusted with arrangements, PO Box 146, Dillsboro, IN 47018, (812)432-5480. You may go to www.filterdevriesmoore.com to leave on online condolence message for the family.