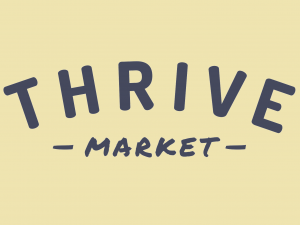 Batesville, IN—Thrive Market co-founder and CEO Nick Green will be making the generous contribution of the rest of his salary for 2020 to the Thrive Market COVID-19 Relief Fund to help meet the overwhelming need and ensure that every deserving family who applies for a grant can become a recipient. Thrive Market COVID-19 Relief Fund has raised over $350,000 to fund grocery grants for families directly affected by COVID-19.
In a letter to customers, Green stated his gratitude to all the customers for patience with shipping delays, for support in implementing enhanced safety measures for employees, and for the generosity of donors that will help all those that apply for the grant.
The Thrive market COVID-19 Relief Fund provides $150 grocery stipends to any family facing health or financial hardships due to COVID-19. Thrive Market member donations at checkout will go toward this effort and we will match every donation dollar for dollar.