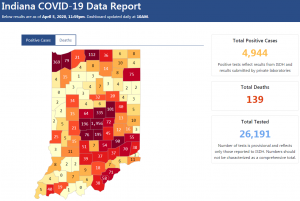 Statewide—As of midnight on Monday morning, the Indiana State Department of Health announced that 4,944 Hoosiers have been diagnosed with COVID-19 in Indiana. To date, 26,191 tests have been reported to ISDH.
A total of 139 Hoosiers have died to date.
Locally Decatur County had 90 confirmed cases, 55 for Franklin County, and 70 cases confirmed in Ripley County.