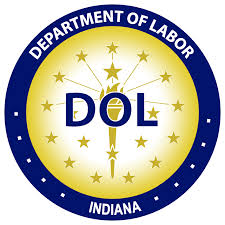 Statewide—
The State of Indiana is calling on all workplace health and safety professionals and divisions to attend a conference call with the Indiana Department of Labor on today at any of the times listed below.
The State is seeking your assistance with locating and securing personal protective equipment (PPE) for our healthcare workers and emergency services personnel. You are some of the best-connected professionals in the state to help quickly locate this equipment and secure it to help protect healthcare workers, first responders and essential social services personnel on the frontlines in the battle against COVID-19.

DIAL-IN INFORMATION*
Conference call line: 978.990.5000
Access code: 103 060
CALL SCHEDULE – April 3, 2020
Session #1 — 9 a.m. EST
Session #2 — 11 a.m. EST
Session #3 — 2 p.m. EST
*Each session is limited to 1,000 participants.
Indiana, like states all across the national at this time, is working to ensure that we have desperately-needed PPE for healthcare and emergency-services personnel in response to the COVID-19 outbreak.
Below is a list of the type of PPE needed, but is not limited to:
Powered air-purifying respirators (PAPR)
NIOSH-approved N95 filtering face masks
Face shields
Protective eyewear (goggles, glasses, etc.)
Surgical gowns
Sanitary disposable gloves
Surgical masks
Hand sanitizer
3-ply to the surgical masks