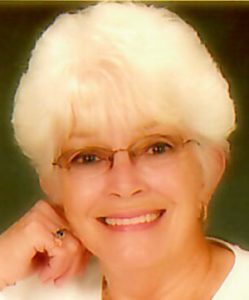 Lelia B. Schmaltz, 78, of Lawrenceburg passed away Wednesday, April 1, 2020 at Shady Nook Care Center in Lawrenceburg.  Lelia was born Friday, October 3, 1941 in Kentucky, the daughter of the late John and Freddie Jo (Nelson) Dennis and Nancy St. John.  Lelia worked as a QMA for many nursing homes and retired from Anchor Glass.  She was a home caretaker for many people in the town of Dillsboro; worked at the Dillsboro post office; and was a past member of the Dillsboro Ladies Auxiliary.  She enjoyed reading, gardening, and loved her cats.
Lelia is survived by her children: Timothy Wayne Schmaltz, Daniel (Kathy) Schmaltz, and Angela Adkins all of Aurora; brothers Charlie Dennis of Chicago, Illinois and John Dennis of Memphis, Tennessee; sister Marvene Huss of Laughlin, Nevada; six grandchildren; and three great grandchildren.  She was preceded in death by her parents.
To adhere to the Governor's mandate, a private visitation will be held for Lelia Schmaltz's family.  A public funeral service will be held at 12 Noon Friday, April 3, 2020 at Oakdale Cemetery, Dillsboro, with Pastor Steven O'Brien officiating.  Memorials may be given in honor of Lelia to the Children Advocate Center or Relay for Life.  Filter-DeVries-Moore Funeral Home entrusted with arrangements, Box 146, Dillsboro, IN 47018, (812)432-5480.  Please reach out to the family through our website at www.filterdevriesmoore.com to leave an online condolence message.