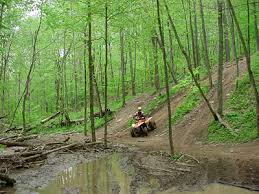 Brookville, IN—Franklin County officials received complaints recently regarding an off-road vehicle park being open over the weekend. The complaints received were that the park known as Haspin Acres was not closed due to the Governor's "Stay-at-Home" order.
After investigation, officials found no difference, as the "Stay-at-Home" order is written, between the off-road recreational vehicle park and the state-owned parks that have not been closed. Both are used for recreation. According to the order, citizens who attend recreational parks are encouraged to practice social distancing by remaining six feet away from other people.
For further questions or concerns regarding the "Stay-at-Home" order, citizens can contact the Governor's office at 800-457-8283.