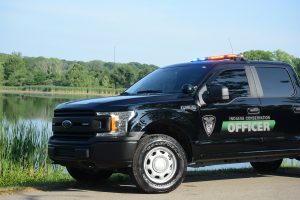 BLOOMINGTON, Ind. – A Bloomington man was killed after a four-wheeler accident on Friday night.
Indiana Conversation Officers say 37-year-old David Deckard was driving the off-road vehicle on private property on Cedar Bluff Road in Bloomington when he lost control and was thrown from the vehicle.
Deckard was rushed to the hospital where he was pronounced dead Saturday.
The cause of the crash is unknown and officers say he was not wearing a helmet or proper safety equipment.