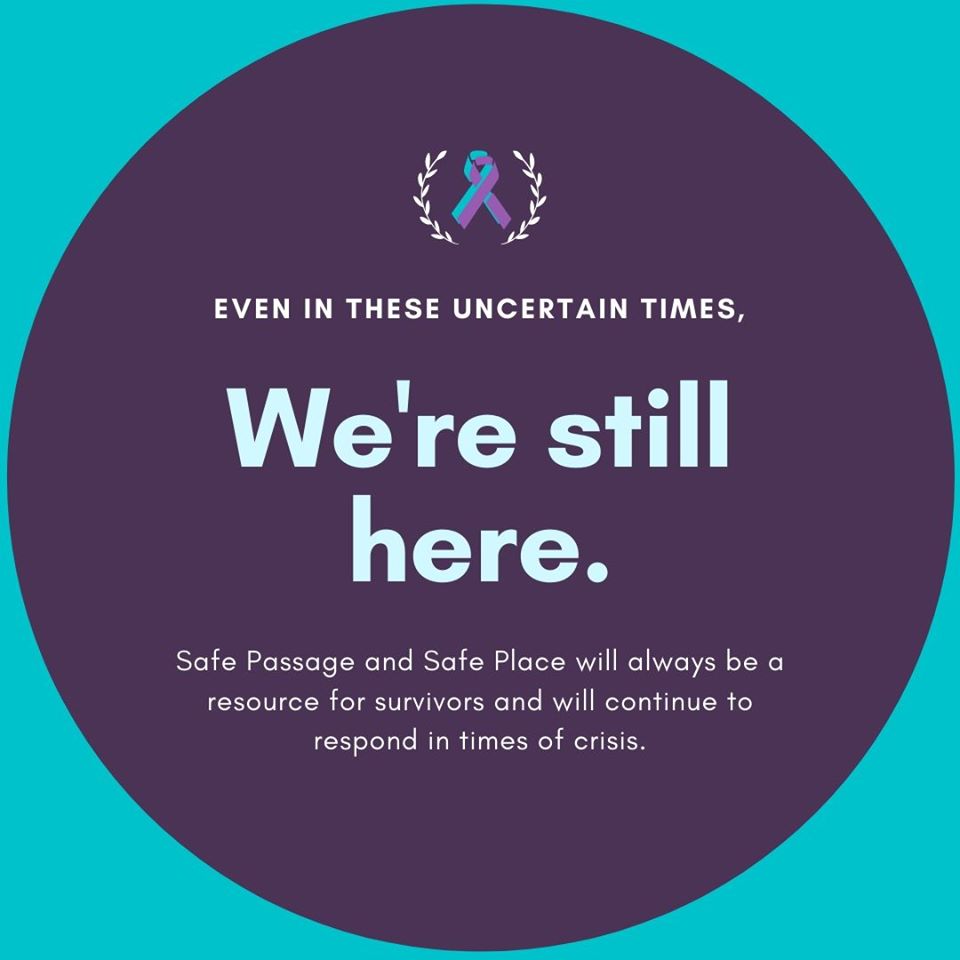 SOUTHEAST INDIANA – Safe Passage is reminding citizens they are still open during the health crisis and able to serve anyone in need of assistance from domestic and sexual violence.
"In this time of uncertainty and necessary isolation, if you're afraid or if tension or abuse is escalating in your circumstances, you are not alone,"said Executive Director Jane Yorn.
Contact them online by clicking here or by calling the 24/7 Hotline at 1(877)-733-1990.
Safe Passage, Inc. is a 501(c)3 non-profit organization whose mission is to provide help, healing and hope to build a community free of domestic and sexual violence. Through extensive services and support to victims of domestic and sexual violence and innovative community-based prevention programming, we strive to build safe, stable nurturing relationships and communities.