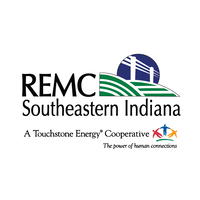 OSGOOD, Ind. – Southeastern Indiana REMC has announced further changes in regard to the coronavirus pandemic by cancelling their annual meeting scheduled for March 28.
"Southeastern Indiana REMC annual meeting is postponed until further notice due to measures put in place as a result of the corona virus. Members will be informed when a new date is determined," said marketing director Barry Lauber.
The company previously postponed non-essential services and are on standby for emergency service restoration needs. You can report an outage by calling (800) 737-4111.